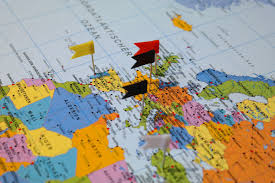 Whether you have been traveling a lot and already a seasoned explorer, it is actually not difficult to travel. The key to traveling great is to learn the behaviours of the people, the culture and the country in full. So what does it mean for you?
Well, travelling actually is not just visiting the touristy highlights although it is actually good to see those main attractions, but be sure to also find the time to visit the less documented spots too. Here are some tips to make your traveling more fun:
Talk to the locals
It can be very tempting to just stay within the confines of your resort and just enjoy your vacation right where you are. But while thinking of your safety, you can also challenge yourself to do something different. Try to talk to the locals and ask them for recommendations. If you think their recommendations are good to follow, then why not and go to their recommended destination.
Take public transportation
Instead of getting an Uber or taxi, why not ride a bus to get a feel on the neighborhood? Just make sure to be careful with your belongings and bring a map or turn on your GPS just to make sure you don't get lost.
Record your memory
You can keep a diary or take photos to record your days. Make sure to let yourself remember most of your trip. But make sure not to focus too much on posting your pictures on Instagram or else you might also miss out on the adventures you are making.